With the end of the Second World War, the 38th Parallel was drawn on the ground and the war ended. But that was not the end of war, but simply a cease-fire. This 38th Parallel crosses through Inje. The 38th Parallel, which is the line that divides the two Koreas, contains the sorrows of the Korean people. It is peaceful today, but we should not become complacent with peace and never forget the sad history of division.
Address

1129 Seorak-ro, Nam-myeon, Inje-gun

Inquiries

033-461-3838

Closed

All-year-round

Hours

00:00~24:00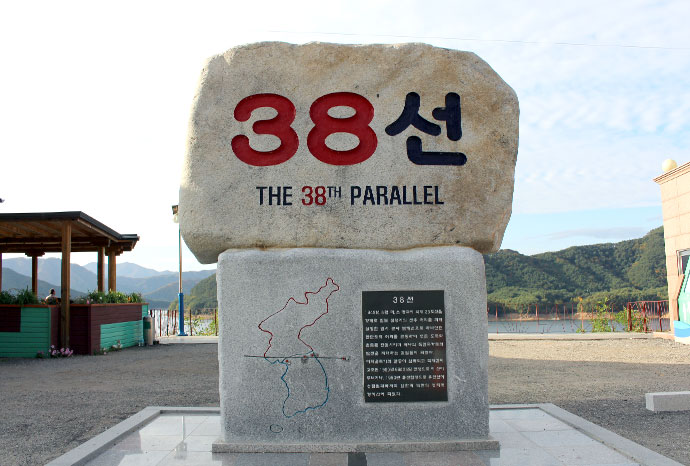 Immediately after being liberated from the Japanese Empire, the Korean Peninsula was divided by the USA and USSR at the 38th North Latitude until the military demarcation line was made following the Korean War. The 38th Parallel, which contains the sadness of division, passes through Inje, Yangyang and Pocheon. Each region has their own 38th Parallel Service Area, but let's check out the one located in Inje. There is a monument recording information about the 38th Parallel and the mascot of Inje in front of the service area. Take a moment to remember the sad history of a divided country at the 38th Parallel Service Area.