Gangwon-do built the 'Misiryeong Healing Highway', which is a street for vehicles based on the theme of healing and romance. There are nine healing spots on the Healing Highway and five of them are tourist destinations of Inje. Why not drive on the Healing Highway to Inje to slowly and leisurely experience the road to Gangwon-do?
Address

760 Wonnam-ro, Wondae-eup, Inje-gun

Inquiries

033-460-8036

Closed

Closed periods to prevent forest fires, spring (Feb 1 - May 15), fall (Nov 1 - Dec 15)

Hours

Summer hours (09:00~18:00)/




Admissions hours (09:00~15:00)




Winter hours (09:00~17:00)/




Admissions hours (09:00~14:00)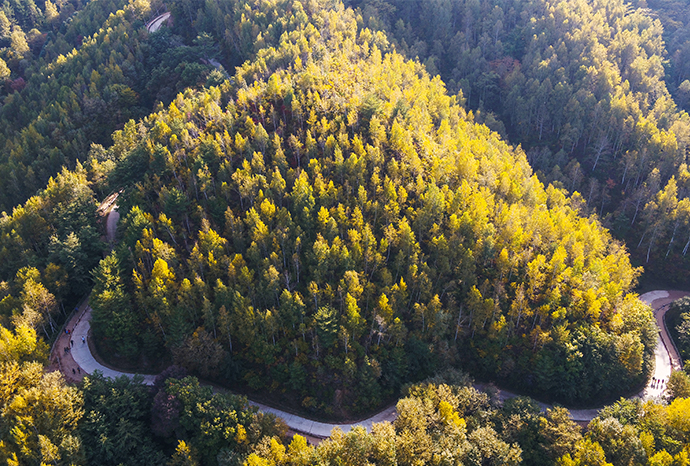 The Birch Forest is so famous that some might actually say that the most famous item of Inje is the Birch Forest. Birch trees have barks that are so white that they might even look silvery, and because of this, some call birch trees 'royalty of the forest'. Such beauty might be the reason why so many people come to visit the Birch Forest. Slowly walk in the Birch Forest to experience exotic sceneries that you may have thought would be available only in Northern Europe or Siberia.